ENGAGEMENT RING EDUCATION
Learn everything you need to know about how to find the most beautiful ring for the best possible price.
Learn about diamonds
Learning about diamonds and discovering what really matters will ensure you to get a beautiful ring but pay a fair price for it and receive excellent value.
Read this first to make sure that you have a thorough base of knowledge of the 4Cs to build the rest of your knowledge from.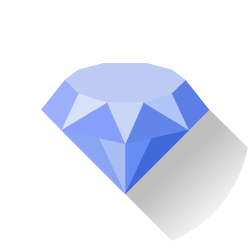 Choose your setting style
While there are almost an infinite number of combination of diamond and engagement ring setting styles, most rings are a variation of one of these six styles.
Find the style that is right for you and then click through for a detailed buying guide.
Choose your metal
There are 5 metals that are commonly used in engagement rings – click through to learn more about each one.
Choose your diamond shape
There are 10 shapes of  diamonds that are commonly used in engagement rings. Click through for a detailed buying guide for each one to make sure you get the most beautiful stone for your budget.
Need a helping hand?
If you have any questions at all about about how to find your perfect ring, I'd love to help you out directly.
Click the button below or email me at alastair@ringspo.com and I'll get back to you with an answer licketysplit.